Craft Beer + Food
Seattle's premier beer and food pairing event.
Craft Beer + Food
An event showcasing the Seattle area's finest craft beer and cuisine, presented by the Washington Beer Blog. Featuring delicious dishes from ten of the area's best restaurants paired with beers from ten of the area's best breweries. Follow us on Twitter to stay informed and to make sure you know when tickets go on sale in August. They will go fast. In the meantime, watch the video, look at some pictures, and start dreaming about the deliciousness that will be Craft Beer + Food 2013.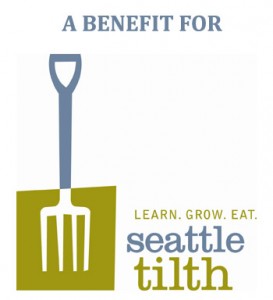 When
Wednesday, September 25, 2013
6:00 – 9:00 pm
Where
Tyee Yacht Club
3229 Fairview Ave E
Seattle, WA 98102
(map)
Tickets:
Ticket info coming soon.
Follow us on Twitter or stay tuned to the website.
Video of Craft Beer + Food 2012
by Mark B. Bauschke Photography.
Concept
Craft:Beer+Food celebrates the pairing of Seattle's world class food and world class beer with an event that demonstrates how locally brewed craft beers can be part of an elegant dining experience. Craft:Beer+Food introduces food lovers to good beer, beer lovers to good food.
The chefs and the brewers make the decisions. Each brewery will be paired with a chef to create a unique food+beer pairing. Our intention is to make the introductions and facilitate the creativity. Ultimately, the chefs and the brewers determine what will be plated and poured.
At the event, each attendee will have the opportunity to enjoy all ten beer+food pairings. Each station will offer a sample of beer along with a taste of food.
Presented by
The event producers are Kendall Jones and Kim Sharpe Jones of the Washington Beer Blog, Washington state's most respected, connected and well-read resource for craft beer news.